She is one of the sweetest cats. She is almost always purring. This is so sweet!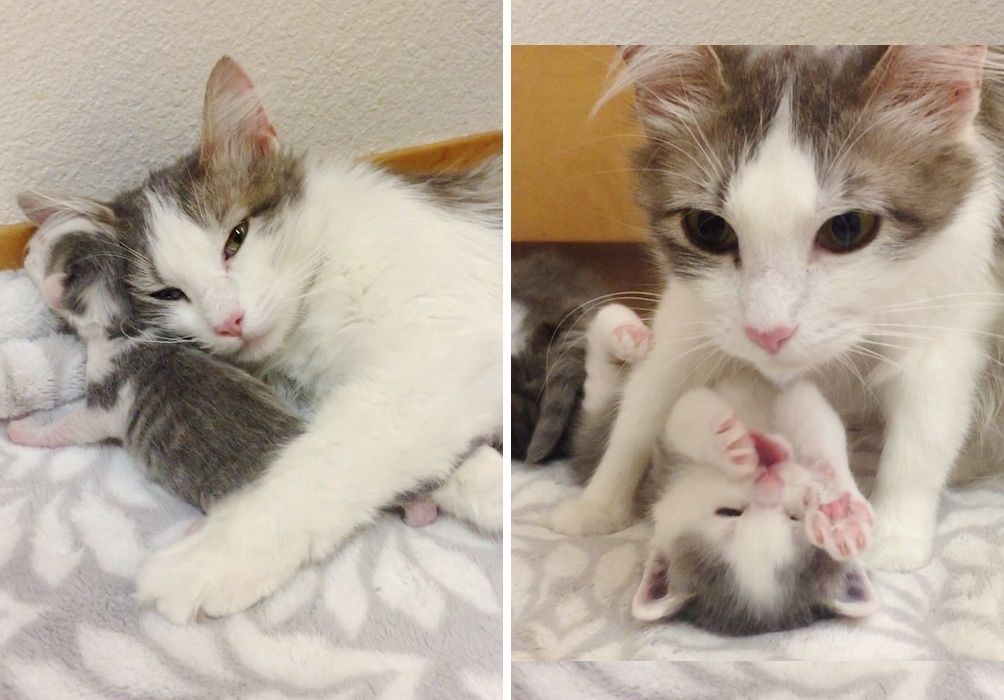 A cat was so happy to find a safe home. The night after arrival, she gave birth to four beautiful kittens.
A stray cat was brought to an animal rescue (RSQ209) in California when she was very pregnant. She was covered in fleas and in desperate need of foster care. Oregon Friends of Shelter Animals took her in and arranged a foster family for the sweet feline.
The expectant cat mom came home with Angela Su, a volunteer of the shelter. They got to work right away to wash off all the pesky fleas and treated her for other health issues. The sweet kitty whom they named Iris, was an instant love-bug, purring up a storm while she was being cared for.
A few hours after she arrived, she started having contractions and gave birth to four healthy kittens: Angela said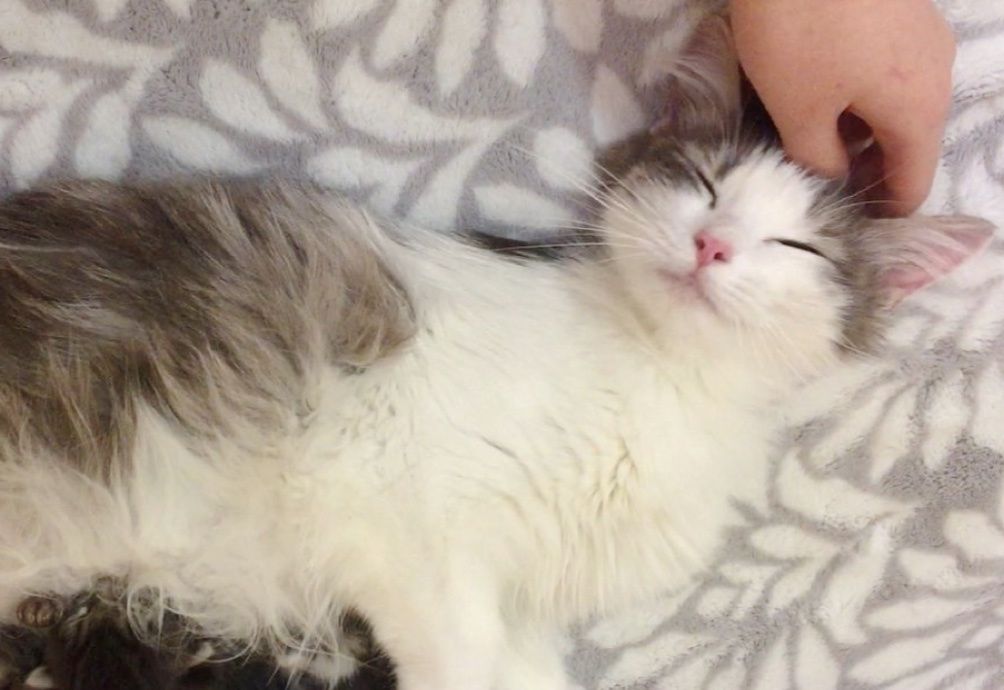 After a rough start in life, Mama Iris was thrilled to find a safe haven to raise her babies — a warm nest lined with soft blankets and all-you-can-eat buffet right within reach.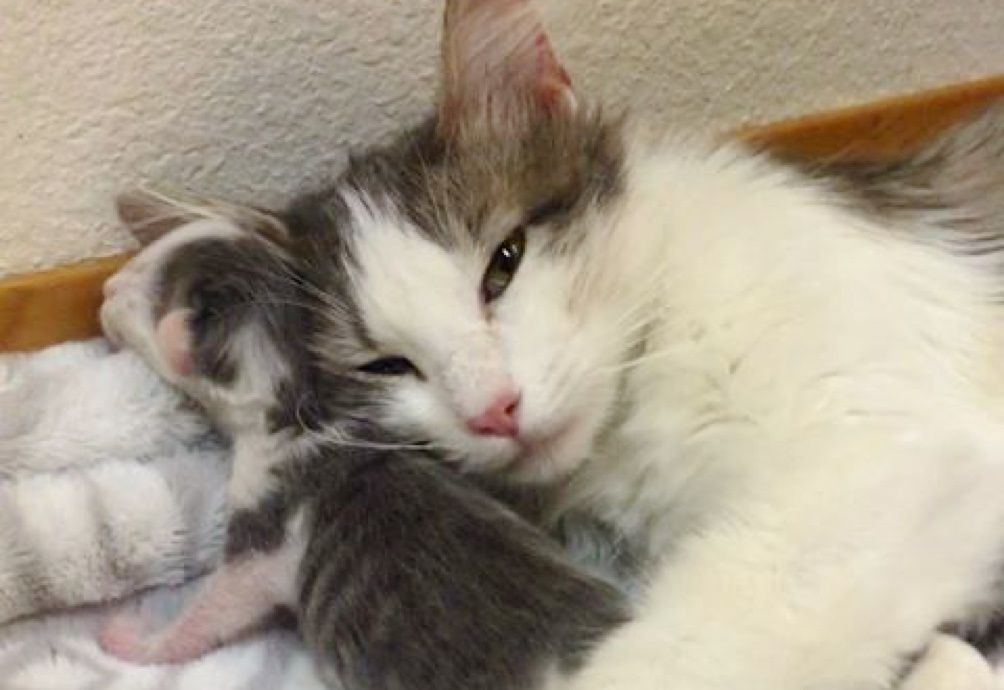 For the first few weeks, Iris wouldn't leave her precious litter and kept them by her side around the clock.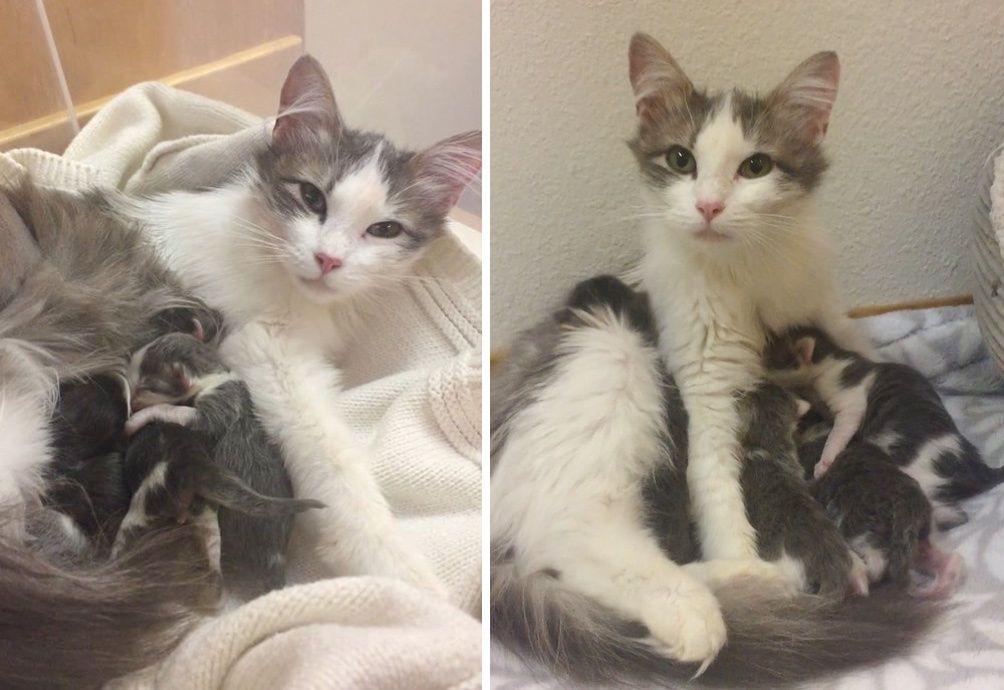 Mama Iris takes wonderful care of her little Crown Jewels and continues to mother and bathe them even though they are big enough to handle their own hygiene.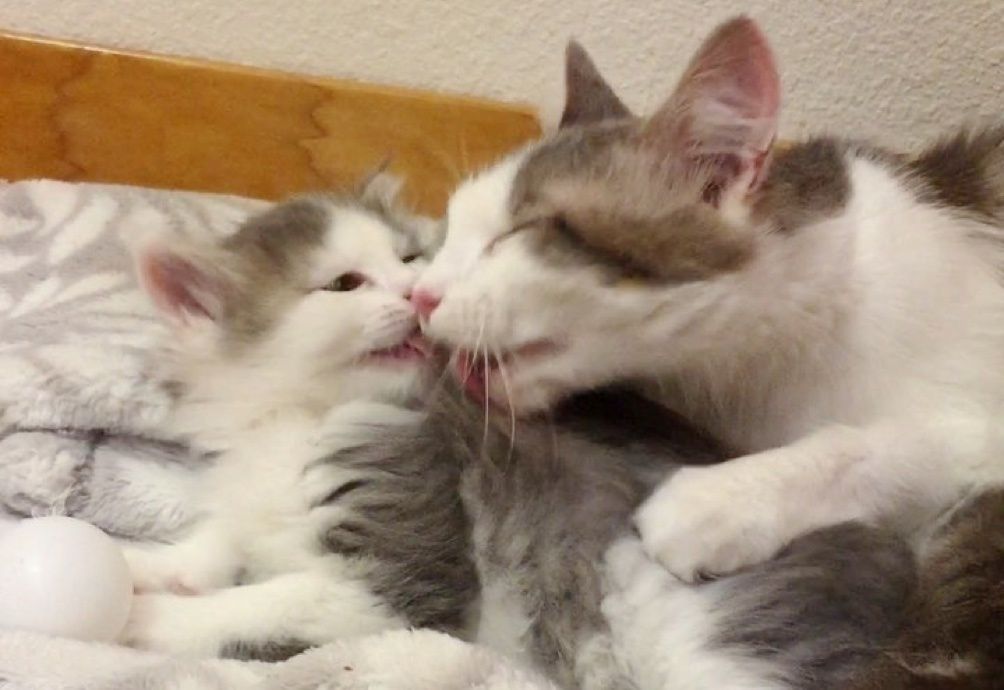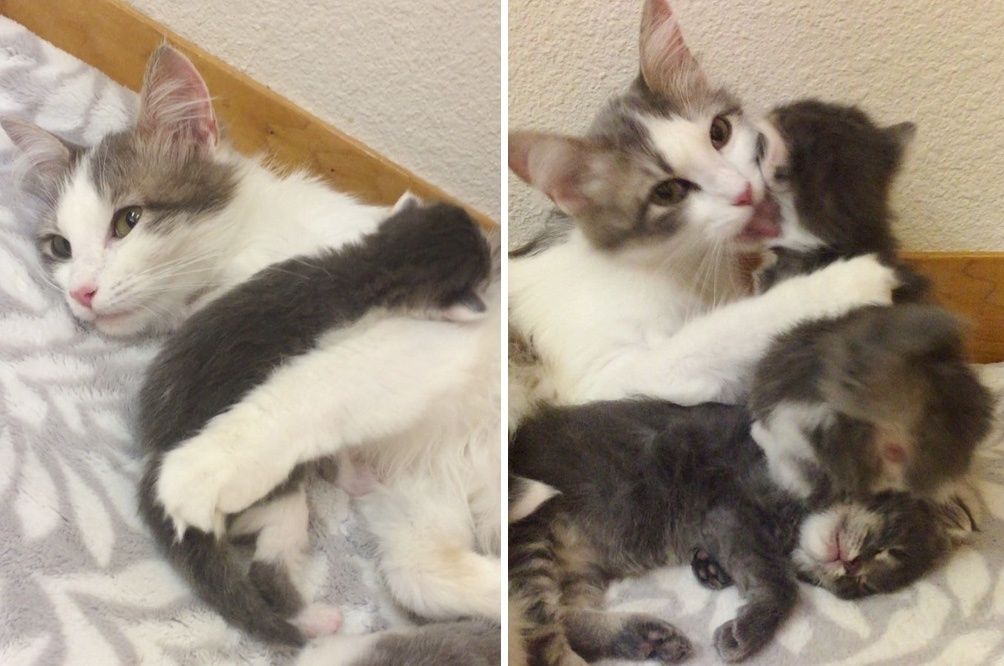 The attentive cat mom watches over her kittens every step of the way.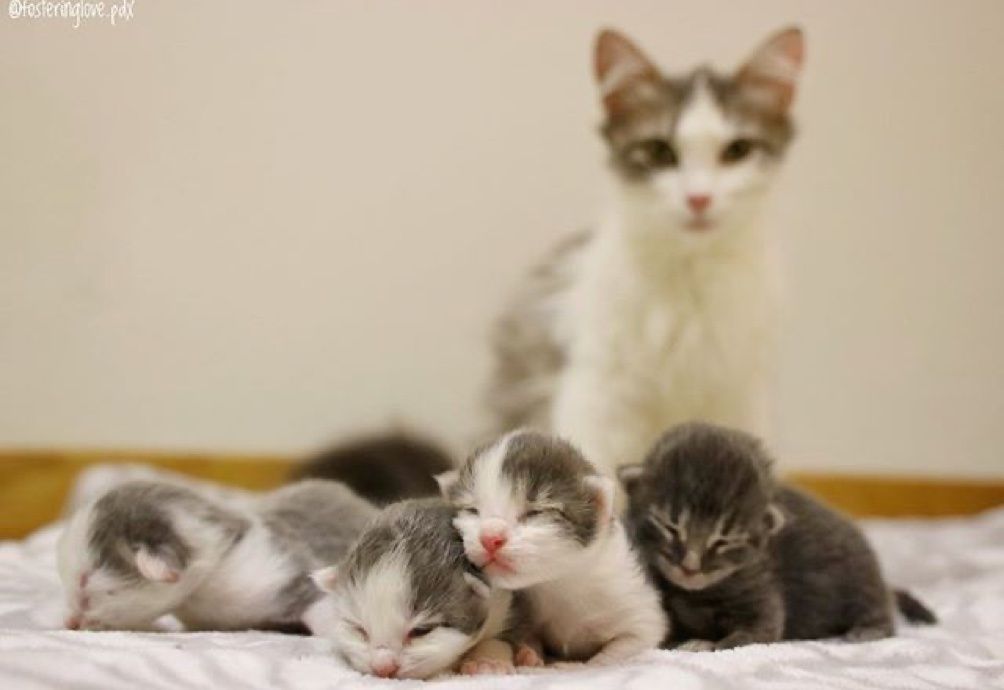 Iris, the proud mom, still hovers over her babies everywhere around the house, making sure they are safe and well groomed.